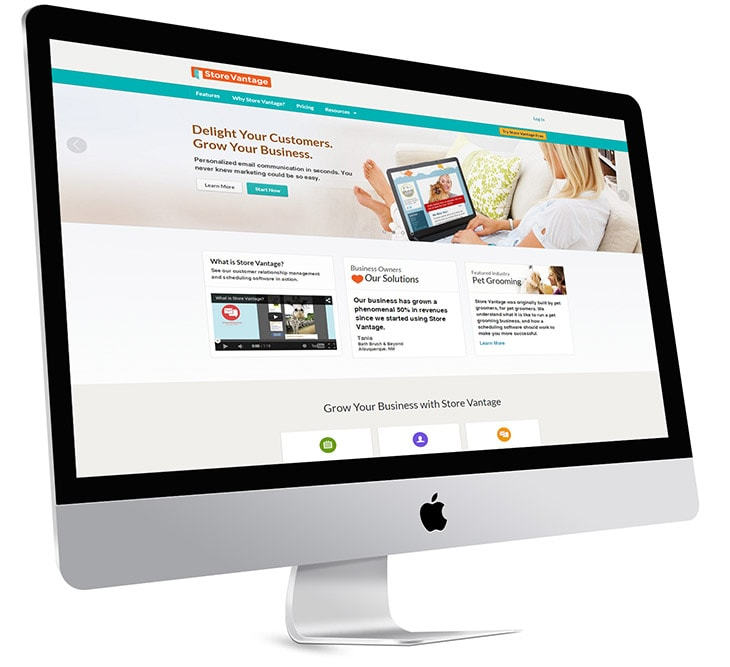 Business owners and clients brought together by technology
TRISOFT's task was to develop the CRM, the booking scheduler, the automatic appointments reminders and give shape to the feedback system.
What resulted was a platform for an efficient and easy to use appointments management tool, that facilitates online scheduling for clients, customer management for business owners, and customer outreach as a personal touch to making the client - service provider relationship a great one. Encouraging productive connections between businesses and customers, storevantage.com makes it easy to share impressions and opinions on the services, providing a successful solution for giving and receiving feedback.
We've created this web app using Symfony, PHP, Propel ORM, MySQL, HTML5, CSS3, Bootstrap, git AWS, Gearman, capistrano, Redis and we've ensured Stripe & Wix integration. Our input includes web development, QA and maintenance.
Radu (CEO at TRISOFT) was very organized, consultative, and approachable. He and his team were responsible for several major initiatives and projects and always came through. I very much appreciated the value they added to our company and would highly recommend again to anyone.

Ben Gonzales
Director
at Store Vantage
Start your business with us
ready to take it a step further?

let's talk about your project, idea or vision and find out how

TRISOFT can help your business grow
Contact US
Your message was successfully sent!