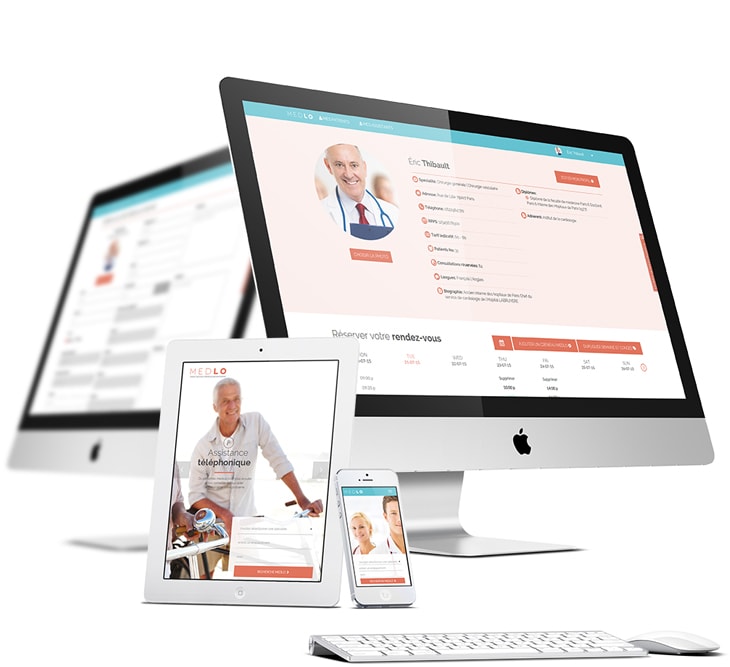 A story about accessibility and personal comfort in booking services
TRISOFT was responsible for developing the CRM, the appointments system, creating and managing doctors' profiles, patient-doctor notifications.
What resulted was a platform that makes it easier and more comfortable for patients to access extended information regarding doctors and book professional services from a wide range of medical specialities. Medlo.com is, thus, a great marketplace that enables healthy interaction and communication between clients and consultants in medical services.
The tools we've used included Symfony, PHP, Doctrine ORM, MySQL, HTML5, CSS3, Bootstrap, git, Behat. Our input consists in web development, web design, UI/UX, QA, DevOps, maintenance.
TRISOFT has provided us with some very valuable work till now, and we're happy about it. We get direct access to high quality developers, designers and project leaders with little overhead, so that's ideal for a startup company like ours. Definitely worth a try!

N. Braun
Start your business with us
ready to take it a step further?

let's talk about your project, idea or vision and find out how

TRISOFT can help your business grow
Contact US
Your message was successfully sent!